Direct from the workshop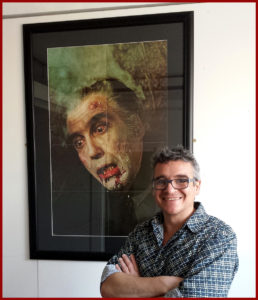 Firstly, here at Just Images, I am a professional framer and my chosen profession is born out of a love of art and its imagery. From a fully equipped workshop all framing is crafted to exacting standards. After detailed discussion getting it right with you, the customer, my pride is your finished picture.

 
 
Why use a professional framer?
Big or small, when the picture matters to you, get it done right. Here at Just Images, only conservation materials and techniques are used.
Briefly explained, art is lined to create an extra barrier, sealed to protect from contaminants and all fixings, backings and mountboards are acid free, preventing outgassing (chemical releases that discolour artwork and deteriorate fibres). Mounting pictures keeps your art away from wildly fluctuating glass temperatures, assists air circulation and helps prevent foxing. To be clear, all work is reversible, glues are never used and no art is ever 'stuck down.'
The Gift of a Picture Keeps You in Mind
Come have a look – Workshop open to all visitors, bring your art and discuss your requirements over a cuppa.  And don't forget 'Artist Hours' are worked. Just give us a call to say when it suits you.
'Frame it Once, Love it Forever'